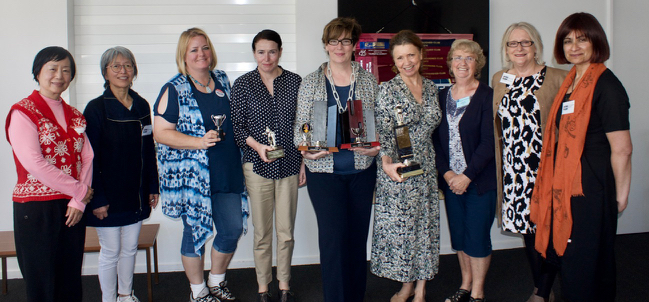 Today marks our first meeting back and we can't wait until lunchtime to resume our normal Friday meetings at Christchurch Women's Toastmasters Club!
Toastmasters is a big part of our lives, and meeting our club members each week, sharing a laugh, and watching each member progress in their speaking and leadership journey is truly gratifying. While meeting on Zoom was a helpful stop-gap during the Covid-19 lockdown, we are really exciting to be meeting in person again from today.
Are you a woman in Christchurch who would like to develop your public speaking skills, your confidence in team meetings and social interactions? Would you like to develop your leadership skills? All these things are possible with Toastmasters.
Come along to a meeting Friday at 12.20 and see if it feels right to you. You can attend up to 3 meetings before making a decision about joining. Membership costs about the same as a fancy coffee once a week, so most people can afford to join Toastmasters.
Any questions? Just drop us a line! See you soon!