Now that you are a Toastmaster 
Now that you have made the first step to becoming a member and can officially call yourself a Toastmaster, congratulate yourself for making a decision that will enrich your life in more ways than you imagine!
You will receive a login to the Pathways programme. This is the Toastmasters education program. Once you log-in, you can do a short quiz to help you choose the "Pathway" that is most suited to your skills and goals. This is tailored to meet your communication and leadership goals throughout your Toastmasters journey. Once you complete a Pathway, you can select another one to complete, and so on.
Finding Your Way
The Education Vice President (VP) will help identify your goals and assist you with these by programming your speaking assignments.
You will be assigned a Mentor to guide and advise you, especially with your first 4 speeches and to guide you with your other Toastmaster leadership roles.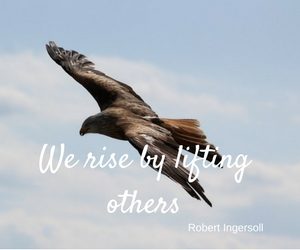 The Education VP can supply you with detailed material on the duties to be performed at Club meetings.
Keeping informed
You will regularly receive a program roster for future meetings from the Educational VP.
Resources and information
Toastmasters International has relevant information on Toastmasters, meeting roles, a special members' area and information on clubs worldwide.
View out videos on our Youtube channel.
Back to the top

---
[th0ths_quotes]