We are a chartered club of Toastmasters International.
 There are many benefits of becoming a Toastmaster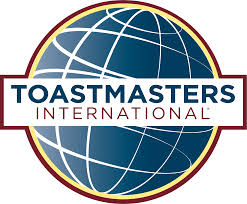 Learn to express yourself more confidently
Develop your presentations skills
Understand how to entertain people
Inspire your audience
Run meetings effectively
Network, socialize and learn from one another.
At Christchurch Woman's Club Toastmasters we enjoy:
A unique means of learning and improving communication skills, within an atmosphere of fellowship and fun, along with fellow Toastmasters Club members.
Unlimited opportunities for personal and occupational advancement based upon improved abilities and expanded experience.
Experience in leadership development through training and Club involvement.
Learning from professionally prepared educational materials and resources on speaking, listening, discussion, parliamentary procedures, audio visual techniques, and conference and meeting procedures.
The Toastmaster magazine. Every month 'The Toastmaster' magazine provides new insights on communication techniques, ideas and opinions.
Continuing practice and exposure to good communication techniques.
Increased confidence, ability to organise logical thought and present oneself assuredly, and a better understanding of human relations.
Affiliation to an internationally renowned educational organisation with clubs all over the world.
Find out about the costs and how to join us. We look forward to seeing you.
Back to the top

---
[th0ths_quotes]