Christchurch Women's Club Toastmasters is the only Toastmasters club in New Zealand dedicated to empowering you to succeed. We nurture our members in a safe environment where challenges are an opportunity for learning and growth. At CWCT we are encouraged to share our passions and opinions. We ALL have a voice! Here we let women do what they do best………talk!
'Toastmasters truly is a wonderful place where you learn to speak from the heart and inspire and be inspired by one another…'  Melissa
Join us for Fun and Fellowship!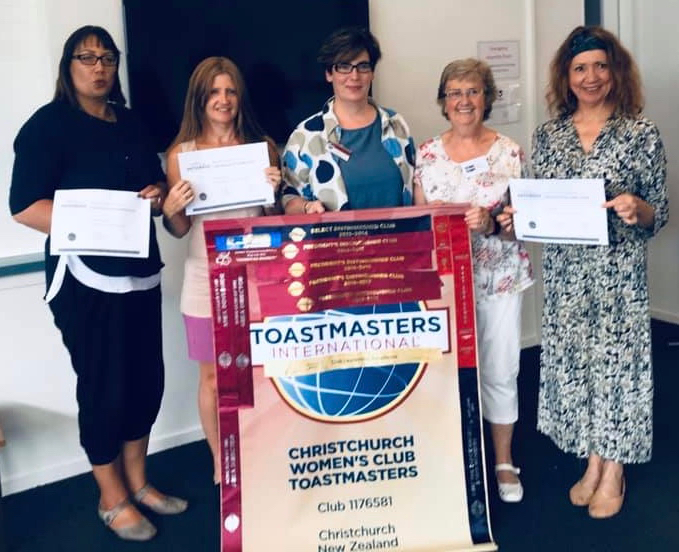 Click here to see highlights of our meetings.
Find Inner Courage and Grow your Confidence
Our meetings are held at the following:
Time:  Fridays, 12:30 pm – 1:30 pm
Venue: Village Church & Community Centre, Cnr Frank Street & Papanui Road, Christchurch.
Parking: Free parking at the rear of the venue.
Great reasons to join Toastmasters
At CWC Toastmasters you will learn how to: 
Prepare and present speeches confidently.
Speak off the cuff, responding well when put on the spot.
Improve your communication and public speaking skills.
Use your body, voice and gestures to add impact.
Develop leadership skills.
Perform a variety of roles such as Time Keeper, Grammarian and Table Topics Master.
Click here to contact Christchurch Women's Toastmasters
Our venue is The Village on Papanui Road at the corner of Frank Street.
---