How do I Join?
Send an email to the club and we will provide you with all the information that you need. You are more than welcome to be a guest at our next meeting. We meet every Friday at lunchtime from 12.30pm, and we love an audience!
You can attend up to 3 meetings free of charge before you make a decision about joining the club. You are also welcome to join right away if you wish.
How much does it cost?
One-off joining fee + on-going membership fees
New members pay a  joining fee of *$75 which covers membership of Toastmasters International and Christchurch Women's Club Toastmasters. Come along to a meeting and we can provide you with forms or download our membership form.
Payments can be made in cash, by internet banking, or by other arrangements with our Treasurer.
Membership Subscription
Membership fees are just NZ $20 month. We ask that members pay their fees up to the September or March fees' renewal deadline. This means that if you join in July, you would pay for July, August and September. Another 6-month period commences in October. 
Automatic payment plans of $5/week, $10/fortnight, or $20/month can be arranged. This means you get all the benefits of membership, for less than the cost of a cup of coffee each week 🙂
The membership fees to Toastmasters International provides each member with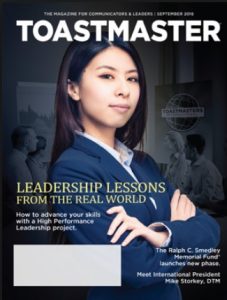 Toastmaster, our monthly magazine, and helps fund the many training and growth initiatives that are led by the Area, Division and District officers.
If there is anything else you would like to know, please contact us.
CWBack to the top

---
[th0ths_quotes]